528 Flares
Made with Flare

More Info

'>
528 Flares
×
What's the secret to effective marathon training? Can training for a marathon be fun? How can you improve your performance as a runner? And how can running benefit your mental and physical health?
Good questions? Yes, they are.
Wherever you are in your marathon running journey, I want to share those moments of pride with you and offer tons of marathon advice. All based on many years of running experience and research.
I know how to train for a marathon, and I know all about those moments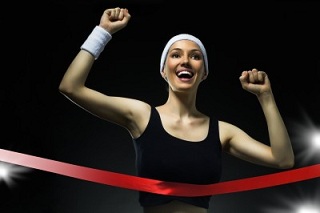 You are going to need an effective marathon training schedule and a healthy dose of determination to get there!
Let's jump right in and discover 70 marathon tips every marathon runner needs to know:
Marathon Training Tips
1. Stretching is not optional. Protect your body from running injuries by learning how to stretch properly and incorporating those stretches into every run, no matter how short.
2. Even the most devoted marathon runners take a day off each week. This is yet another way to protect your body from injury. Since the long run is so challenging, you may want to designate the day just before or after that run as your rest day.
3. You don't have to be the tough guy pushing through the pain. Pay attention to signals from your body that you need a break or that something is wrong. Push too hard and you will only end up sidelined with an injury.
4. Marathon runners don't just race marathons. Incorporating shorter races (5K races, 10K races and half marathon races) into your marathon training schedule is an excellent way to prepare for the upcoming 26.2 miles.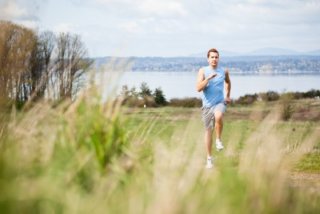 5. Incorporate hills, even if your marathon course will be flat. Going uphill helps you train for increased power while going downhill is a lesson in speed.
6. You don't have to run every single day to call yourself a runner. Cross training is valuable and can shake up your marathon routine so you never get bored.
7. Learn the time of day that your marathon will be raced and run some of your runs at that time. This is especially helpful if you are in the same climate and time zone as your marathon destination. Use my ever-expanding marathon guide as a useful resource to select the marathon that fits you best.
8. Wear your marathon gear in during marathon training runs. There should be nothing new on your body come race day. You want to know that everything works properly and feels comfortable.
9. Work your marathon training schedule into your daily life so you do not lose focus of anything important. A set routine will ensure your loved ones are not neglected and your training sessions actually happen as planned.
10. Get ready and willing to adjust your routine and change your marathon running schedule as needed. You will be training for a long period of time and success will depend on your ability to bend when things change or special circumstances come up.
Are you thrilled to get some more marathon tips at your fingertips? 60 marathon tips are waiting for you!
Best Running Books
Are you looking for the best running books? Discover my top 3 of running books in 8 categories that are available on the market today!
The Marathon Training Schedule That Works
Discover everything about the components of a marathon training schedule. Find a marathon training schedule here or build one yourself.
Training For A Marathon – You Can Do It!
Training for a marathon is an enormous challenge! If you have a solid marathon training program and follow a few key tips, you can go the distance.
60 Marathon Training Tips to Perform Better
60 marathon training tips for beginning and advanced marathon runners. Learn from my marathon tips, enjoy your marathon training and race faster!
Marathons in the United States – Top 10 USA Marathons
Largest marathons in the United States. Discover everything about the top ten marathons in the United States.
Marathon Calendar: Most Beautiful Marathons in the World
Marathon calendar: choose your marathon out of these most beautiful marathon events in the world.
Marathon Guide – Greatest Marathons in the World
Find your perfect marathon in this comprehensive marathon guide. An ever-expanding list of marathons around the globe is waiting for you!
Top 5K Training Tips for Beginning Runners
What's the secret to effective 5k training? On this page you will discover everything about how to train for your next 5k.
Top 10K Training Tips for Dedicated Runners
What's the secret to effective 10k training? On this page you will discover everything about how to train for your next 10k.
Half Marathon Training – What You Need To Know
Find out more about half marathon training and how to effectively set up a half marathon training schedule. The last step towards your full marathon!
So Many Half Marathon Races, Which Should You Choose?
Half marathon races are growing in popularity! Discover how to select the perfect half marathon race.
Ultra Marathon Training – How To Prepare For Your Race
Discover everything you need to know about ultra marathon training: preparation, nutrition, experience, goal setting.
Top 10 Running Tips that Every Runner Should Know
In need for some great running tips? Discover my top 10 running tips to enhance performance and love of the sport.
Running Injuries – Symptoms, How to Avoid and How to Treat Them
Find out which running injuries are most common. Learn more about the symptoms and how to avoid and treat running injuries.
Running Clothes – What To Consider
Choose your running clothes with care, as uncomfortable or inappropriate apparel will make your marathon day miserable.
Choosing The Right Running Shoes
A good pair of running shoes is essential, don't save money here! Discover how to choose your running shoes and minimize the risk of getting injured!
Heart Rate Monitor – Why Use It ?
A heart rate monitor helps you to train more effectively. Find out more about the advantages of using a heart rate monitor during your running workouts.
Share Your Marathon Running Stories!
Read all about the best marathon running stories and write about your own unique marathon experience.
Contact Marathon Training Tips
You would like to know more about marathon training or this website? Comments, praise, corrections, ideas? I welcome your feedback!
About Me And Marathon Running
Marathon running is something I wouldn't like to miss. Interested in my marathon running story? Read on and I will share my experience.
Privacy Policy – Marathon Training Tips
We collect information from you when you subscribe to our newsletter, respond to a survey or fill out a form.
528 Flares
Made with Flare

More Info

'>
528 Flares
×