9 Flares
Made with Flare

More Info

'>
9 Flares
×
Running a marathon is a great challenge for every runner. During the last 10 years I learned a lot about marathons and running in general. This website is full of tips for 5K to ultra marathon runners.
A few weeks ago I wrote my first 10 marathon training tips for runners like you. This is the second part of my marathon tips for aspiring and advanced marathon runners.
After you finished your marathon or if you already participated in one, I am more than happy to publish your marathon running story on this site.
Sit down, relax and enjoy reading!
Marathon Tips on Fueling Up
11. Make water a staple of your diet. Once your body feels thirsty, you have already gone too long without drinking. You should be drinking throughout the day, not just during your runs.
12. Aim for a well balanced marathon training diet that includes all food groups. You need fresh fruits, vegetables, whole grains, and lean protein sources. You even need some fat!
13. Before you eat, ask yourself whether your food choices will provide your body with the energy it needs to train efficiently. This will naturally lead you away from fried foods filled with fat and toward fresh, lean unprocessed foods with low amounts of healthy fat.
14. Long distance training can deplete your body of iron. Make sure you are eating adequate amounts of meat, spinach and other iron rich foods. Some runners need to take a supplement. Protein powders seem to grow in popularity as well.
15. Hard training depletes glycogen in your muscle, but carbohydrates refill that glycogen. Eat carbs before and after an intense run, and fuel up on carbs for race day. This is why most marathons host carb loading dinners the night before the event!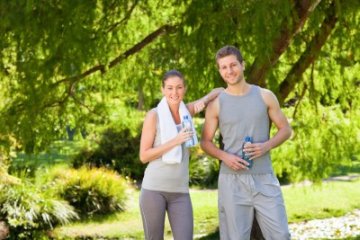 16. Maintain your energy level during runs of more than ten miles by carrying energy gels or bars with you.
17. Carry carbohydrate snacks on longer runs to replenish lost glycogen. Whole grain bagels or bread and fruit are easy to carry along.
18. Make sure you have an energy drink on hand for all runs lasting longer than an hour.
19. A little caffeine just before a race can help boost performance. Just don't go overboard with it.
20. Food is fuel. If you do not nourish your body on marathon training days, you will not have the fuel needed to perform.
Training Gear & Clothing – What Do You Really Need?
21. A heart rate monitor is great for tracking progress toward goals and monitoring your training routine.
22. Track your distance, time and calories burned with a pedometer. You can get heart rate monitors with a built-in pedometer.
23. Use a watch designed just for runners. It will give you access to a stopwatch, count your laps, and keep a record of your training runs for later reference. Some will report to your computer for better monitoring and analysis.
24. You can get a lot more information from a runner's watch with GPS functioning. This may eliminate the need for a pedometer.
25. Sunscreen is not just for summer. Always protect your skin with high SPF sunscreen regardless of the weather. Just a peek of sun could damage your skin.
26. Invest in a good pair of sunglasses and keep them on hand for sunny day runs.
27. Anti-chafing sticks are your best friend when hot spots develop. Don't let your skin get rubbed raw!
28. Keep a light on hand if you run at night. You want to be seen by passing cars.
29. Place your key in a shoe wallet while running. This keeps your hands free for other things while ensuring you don't lose the key out of a pocket.
30. Consider a strap protector that attaches to your clothing or arm to keep your ID safe while running. You want to have some form of identification on you just in case.
31. Hard training can lead to blisters, and blisters can be painful. Wrapping the blistered areas of your feet with duct tape can help.
32. Use an armband to hold your iPod in place. This ensures the cords don't become a tangled mess.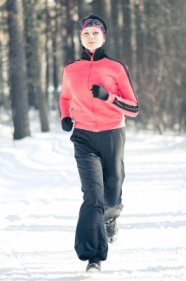 33. Use sweatbands, even if you don't like the look. Sweat never feels good in the eyes or coating the arms.
34. Hats will help regulate your body temperature in all weather conditions.
35. Look for clothing with reflective pieces if you run before the sun rises or after it sets.
36. Gloves are not just for winter runs. It is common for blood to leave the hands during a long run, so gloves may be needed even in warm weather.
37. Give your feet extra support and avoid blisters by wearing a good pair of socks.
38. Don't go cheap on your running shoes. Make sure they fit well with your choice of running socks and have a professional fit you to the right pair and size.
39. Your running shorts should have compartments to hold your snacks or drinks while remaining comfortable and well ventilated.
40. Many women like the look and feel of a running skort, but it should be made of moisture wicking material.
41. Choose running tops that are made of breathable materials that wick away moisture. They should fit comfortably. A logo that reflects in light or a strip of reflective material is an added bonus.
Finding Inspiration
42. Don't let long runs get boring. Carry an iPod and download podcasts and radio shows in addition to your favorite tunes.
43. Become a member of a runners group. You will be uplifted and motivated by those with similar goals to your own.
44. Find someone with similar goals to your own and ask them to be your running partner. You don't have to go on every run together, but you can provide a valuable source of inspiration for one another.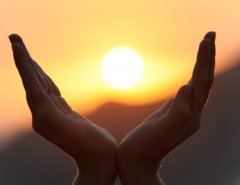 45. Consider working with a marathon coach, even if just to help you develop an effective marathon training plan well suited to your goals.
46. Tap into supportive people in your life, even if they are not runners. Let them know what your goals are so they can give you a hug and words of encouragement when needed. It helps to surround yourself with people who believe in you.
47. Write your marathon training schedule out in a planner. You will always know exactly what needs to be done on any given day. You will be able to easily plan other obligations into your weekly marathon training commitments.
48. A rest day from running doesn't mean a rest day from running motivation. Find running related movies to watch and listen to your favorite songs that keep you pumped up.
49. Roll out the yoga mat regularly to increase flexibility and develop a strong body-mind connection.
50. Acknowledge right from the start that training for a marathon is going to be difficult. It is not for the weak at heart, so keep your chin up when it gets difficult.
51. Do not feel like you have failed if you have a rough week or completely stop for a couple weeks. Start where you left off and keep going. You are not a quitter!
Marathon Tips for Race Day
52. If you can get to the course of an upcoming marathon prior to race day, give it a trial run. You can run portions of it on different days if you live close. You may even drive it a couple of times. This will give new perspective to your marathon training and will make marathon race day less intimidating.
53. Start learning about the marathon you are running as much in advance as possible. Talk to others who have already completed the course to get race-specific tips if possible.
54. Explore the course as soon as you arrive at the race destination. Know where the starting line is, where you can park, and where the shuttle may pick you up if needed. Know designated areas for spectators to cheer you on if you are bringing others with you.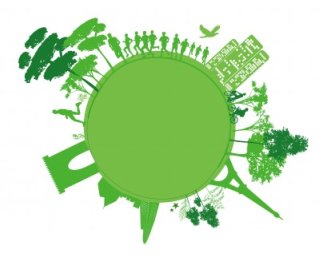 55. Plan to arrive early so you are not stuck in traffic, which will be heavy on race day.
56. If your marathon is not local, make sure you arrive at your hotel at least a day in advance. Most marathons require you to pick up your race day packet at an expo the day before. Some do not allow race day packet pick up at all.
57. Do not try to maintain the same pace going up a hill as you do on flat portions of the course. Pace yourself so you make it to the top and down the other side with enough energy to beat the rest of the course.
58. Buy your own marathon timing chip if you want to keep official times from multiple race.
59. You will experience pain at some points of the race, but it will go away if you don't give up. Distract your mind with positive affirmations or music until it passes.
60. Do not feel ashamed to take a walking break here and there. If it helps you get to the end of the race, do it!
61. Take water breaks and grab the water offered at stations along the course. You will need it to keep your energy high.
62. Take ibuprofen just before the race. This will make the pain you experience along the marathon course a little more bearable.
63. Layer your running clothes so you can peel a layer off when your body warms up. You may also need to put a layer back on if the weather cools by the end of the race.
64. Give yourself a couple rest days before the big race and make sure you are well rested the day of the race. Plan ahead if you think falling asleep the night before the race may be a problem for you.
65. Do not buy new running shoes for your marathon. You may want to look good, but new shoes need to be broken in and will create painful blisters during a marathon training long run.
66. Some marathons allow iPods while others do not. Still others discourage them, but do not forbid them. Know the rules for your chosen marathon prior to race day. You don't want to be disappointed at the last minute if you cannot use your favorite music to stay motivated.
67. If you are training to complete the marathon at a particular pace, find out if your chosen marathon offers pace groups and what you have to do to be included.
68. Do not feel like others are watching you, even if they pass you up or are right behind you. They are focused on their own runs, just like you are focused on your own.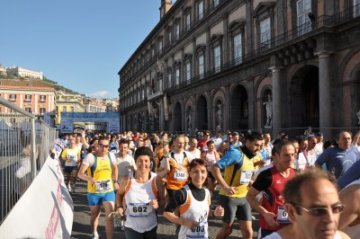 69. Do not whip off the starting line with a burst of energy. Pace yourself so that energy lasts to the very end.
70. Starting a couple days before the race, stick with foods that you are familiar with and that do not affect your stomach negatively.
These marathon training tips are just scratching the surface of what you will discover as you learn how to train for a marathon.
This website is packed with valuable marathon training advice that I have picked up over the course of my own marathon running journey.
Read it. Learn from it. Pass it on to your runner friends.
I hope it will make your running life far more rewarding and successful.
Return from Marathon Training Tips to Marathon Training Tips home
9 Flares
Made with Flare

More Info

'>
9 Flares
×