24 Flares
Made with Flare

More Info

'>
24 Flares
×
Is ultra marathon training in your future? If you are already conquering those normal marathons with ease the answer could be 'Yes'.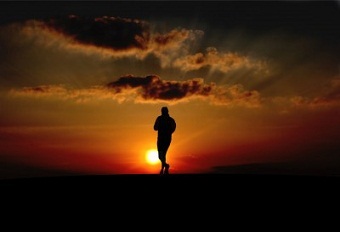 Are you one of the committed marathon runners who demand to challenge a course with an even longer distance than usual? This could be the telltale sign that you are ready to move forward with ultra marathon training and preparation.
Although many individuals consider the marathon to be the pinnacle of racing events, there are some who feel that 26 miles-385 yards is only a warm up to the main challenge.
For this core group of hardened running enthusiasts it is the 'ultra-marathon' that generates the most excitement. This is a distance run that makes standard marathons pale in comparison.
Some of these ultra marathon courses can be 3 times the length of the typical marathon or even longer.
Defining an Ultra Marathon
This is a race with a distance that exceeds the 26 miles of the typical marathon event.
Most of today's ultra-marathons consist of courses that are 30, 50 or 100 miles in length.
Some of these XXXlong running courses are timed, but others are going to be won by the one individual who can endure the grueling distance. You can discover many ultra marathons that last for only 12 hours while others may last for 24-48 hours.
Even races that extend over 2 or more days are not uncommon. This is why you need to commit yourself to a well designed, ultra marathon program.
An ultra marathon may take place on a track, city pavement, a highway or along some difficult off-road trails.
Dean Karnazes a.k.a. the ultra marathon man is known as one of the biggest inspirations in the world of ultra marathons.
Why to Race Ultra's?
It's difficult to state the exact reasons why an ultra marathon is so compelling. In some instances the runner has become so used to the 26.2-mile marathon distance that they feel the need to created additional challenges.
A few individuals are simply 'ultra' committed to the sport of running.
There are also some people who want to put their mental and physical abilities to that 'ultimate test'.
No matter what the reason is for your interest in an ultra marathon you can be certain that this event will be one of the most intense experiences you will ever face.
Don't forget to read my ultra marathon running tips before you race an ultra marathon!
Training
No matter how committed you are to training for an ultra marathon there is no guarantee that you are going to make it to the finish line.
It takes extreme effort to complete the training program that is required for an ultra marathon event.
Preparation
A person who is used to participating in challenging marathons will need 6-9 months of ultra marathon training to transition into a true ultra marathon runner.
Other individuals might need a full year, or longer, to adequately prepare their minds and bodies for this type of challenge.
Although the training regimens for a standard marathon and ultra-marathon are very similar you will need to bring your 'A' game to the forefront if you want to make it in the world of ultra-marathons.
Expect to increase the totals for your weekly mileage as well as the totals for those longer, distance runs as you train for the extreme events.
Time Commitment for Training
Base Building-length of this ultra marathon training stage will vary according to the individual. Other 'training blocks' include:
-Strength Building 8-10 weeks.
-Speed Building 6-8 weeks.
-Taper/Race and Recovery 2-4 weeks.
Ultra Marathon Training Tips (Base and Strength)
Base Building is the ultra marathon training phase where you will be focusing on improving your breathing patterns, strengthening muscles and building cardiovascular endurance. Some runners will spend 3-4 months in this ultra marathon, training phase.
Work on aerobic exercises, and after the initial 2 weeks of this phase you should begin to increase your mileage at a gradual pace.
Plan an ultra marathon training session that includes cycles that last for 4 weeks.
During the 2nd week you can increase that weekly mileage by 10-15%.
During the 3rd week you can focus on increasing the mileage of your longer runs.
The 4th week will be a recovery period for your mind and body.
In a 4-month period you will have completed 4 distance-training events. Each of these runs will be 20-30 miles long and will provide you with the experience you need to transition into an ultra marathon runner.
Remember that the goals of this training phase should include:
-Increasing your maximum VO2.
-Lactate threshold workouts.
-Building endurance.
-Logging longer runs and more miles each week.
In the Strength Building portion of your ultra marathon training you will be concentrating on your leg muscles. You need to focus on climbing hills and running those 'hill drills' without fail or excuses.
You need to run at least one 'hill drill' each week during the first couple of weeks of the base building stage.
When you shift into Strength Building you will increase the number of weekly hill workouts but do not try to boost the amount of miles you are currently logging each week.
Try for a maximum of 3 weekly 'hill workouts'. There should be a maximum of 12 hill repeats during any of your ultra marathon workouts.
In this ultra marathon survival guide you can find many different ultra marathon training tips.
Nutrition
The only way you can compete in an ultra marathon is to devise a regimen that allows you to replenish your nutritional needs during the actual race itself.
Your intense ultra marathon nutritional preparation should begin about 2-3 weeks before 'race day'. You should eliminate caffeine and alcohol from your ultra marathon training diet.
You are going to need more than a swallow of water to make it to the finish line. Remember that this long distance event will have you running for 6-30 hours.
Complex sugars and healthy electrolyte supplements will give you the fuel needed to complete an exhausting ultra marathon event.
Your last meal before the race should be packed with (75-100 grams) carbs; and you should eat 3-3.5 hours before the event begins.
Make sure to drink some fluids prior to the race and start hydrating your body as early as 15 minutes after you begin the run.
Experience
It is important that you be prepared to begin the ultra marathon training regimen required for these extreme distances.
Take your time and work on both skills and experience prior to plunging into those grueling, super distance events.
One of the basic requirements is that an individual must have 3-4 years of experience in the sport of running before attempting ultra marathon training.
Casual experience is not going to cut it-you need marathon experience if you plan to transition to those extreme distances that define ultra marathon events.
Setting the Goal
The first time you enter an ultra marathon you should set your sights on just reaching that finish line at the end of the race.
Do not worry about setting a 'personal best' time or 'going for the record'.
There will be enough stress and anxiety in this type of event without you adding more inner turmoil to the mix.
Training for an ultra marathon should not be taken lightly but if the correct approach is used this training will take your running skills 'beyond the next level'.
Read more about this topic on the following pages:
10 Ultra Marathon Tips: Your Survival Guide
Discover 10 ultra marathon training tips that will help you to become a real ultra runner.
Ultra Marathon Nutrition: Quality Nutrients for Quality Training
The ideal ultra marathon nutrition. Discover everything about the important elements of an ultra marathon diet and race your best ultra!
10 Ultra Marathon Running Tips
Learn how to take your ultra marathon running to the next level. 10 ultra marathon running tips you need to know about!
Ultra Marathon Man – Dean Karnazes
Discover all about the Ultra Marathon Man. If you want to succeed in your ultra's I recommend to take a look at Dean Karnazes' inspiring ultra marathon books.
Return from Ultra Marathon Training to Marathon Training Tips home
24 Flares
Made with Flare

More Info

'>
24 Flares
×